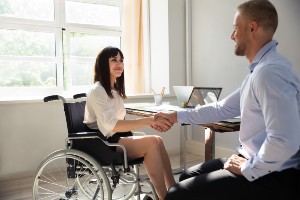 Accidents happen every day in Dekalb County. Sometimes, these accidents can leave people with debilitating or life-threatening injuries. Although not all of these accidents are preventable, many of them could have been avoided if not for another party's negligence.
Suppose you or someone you care about has suffered an injury because of someone else's negligent behavior or carelessness. In that case, you could be eligible to file a claim for compensation recovery under Georgia state law. At Tabbaa Law, our experienced personal injury lawyer has the resources and knowledge necessary to conduct a complete, independent investigation into your case to ensure that your rights remain upheld.
Types of Personal Injury Accidents Our Law Firm Handles in Dekalb County, Georgia
Tabbaa Law helps injured victims of many types of accidents recover compensation for their losses. These accidents include, but are not limited to:
Amusement park injuries

Bicycle accidents

Construction accidents

Defective products

Distracted driving accidents

Dog bites

Medical malpractice

Motorcycle accidents

Nursing home abuse or negligence

Pedestrian accidents

Slip, trip, and fall accidents

Truck accidents

Water park injuries

Workplace accidents
No matter what type of accident you have experienced, you can discuss your legal options for free during your free case evaluation.
How Do You Know if Negligence Resulted in Your Injuries?
To establish negligence in Dekalb County personal injury cases, your lawyer will need to prove that several factors were prevalent in your accident. They must show a presence of:
A duty of care:

The defendant must have owed you a duty of care, such as operating a vehicle safely and reasonably to avoid endangering others.

A breach of duty:

The defendant must have violated their duty of care by acting negligently.

Causation:

The defendant's actions or inactions must have directly resulted in your injuries.

Damages:

Your injuries resulted in damages, such as medical expenses or pain and suffering.
When you hire Tabbaa Law to represent your interests, Attorney Sami Tabbaa can help establish the negligent party and verify carelessness in your personal injury case.
What Should You Do After Suffering an Injury in an Accident in Dekalb County, Georgia?
After suffering an injury in an accident in Dekalb County, there are a few steps you should take to ensure that your rights and interests remain protected. These steps are as follows:
Report the accident.

Whether you were at work, shopping, or driving home when you suffered your accident, you must file an accident report with either management or local law enforcement as soon as possible.

Document the scene.

Before you leave the area, take photos of the accident scene and any hazards that may have led to your injuries.

Seek medical treatment.

Avoid waiting to see a doctor for your injuries. Not only is this beneficial for your health and wellbeing, but it will also provide a paper trail of your injuries, helping to ensure a more accurate value of your claim.

Contact an experienced Dekalb County personal injury attorney.

When you partner with a personal injury attorney, they will work for you. Personal injury lawyers utilize their legal knowledge to defend their clients' claims and negotiate for their interests.

Report the accident to the insurance company.

Your lawyer will help pinpoint the negligent party responsible for your accident file a claim with their insurance provider for your losses.

Negotiate a settlement.

When you choose to work with personal injury lawyer Sami Tabbaa, he will lead all negotiations between you and the at-fault party's insurance company and will not settle until a fair settlement for your case has been met.

Go to trial (if needed).

Although most personal injury cases can be settled out of court, some end up going to trial. If a fair settlement cannot be met in your case, your lawyer will represent your interests during your trial.
An experienced personal injury lawyer will help guide you through all of the legal and insurance claims processes and prevent you from missing out on funds that you may be entitled to.
Types of Injuries You May Be Able to Recover Compensation for in Dekalb County
At Tabbaa Law, we wholeheartedly believe that victims of negligence should never have to reap the consequences of amassing medical bills and suffering severe pain while the at-fault party runs free of penalties. That is why we fight to recover compensation for damages incurred by victims suffering from injuries such as:
Broken bones and complex fractures

Burn injuries

Concussions

Dog bites

Internal organ damage or internal bleeding

Loss of limb

Open head wounds

Paralysis

Serious sprains or strains

Severe lacerations or puncture wounds

Significant scarring and disfigurement

Spinal cord injuries

Substantial neck or back injuries

Traumatic brain injury (TBI)

Whiplash

Wrist and ankle injuries

Wrongful death
Even if you do not believe that you have been injured in an accident, it is always recommended to have yourself checked out by a medical professional. Latent injuries are injuries that are not immediately noticeable. Sometimes, it can take pain and inflammation time to develop, leaving some victims with these "hidden" injuries writhing in pain days or even weeks after an accident.
How Can a Dekalb County Personal Injury Attorney Help You?
Some people wonder if they can take on their personal injury cases alone. However, many of these people do not realize what an attorney can do for them and how they can work to maximize their settlements. In Dekalb County, personal injury lawyers help clients by:
Assuring that all documents are filed correctly and promptly to avoid any mishaps that could hinder their cases

Communicating with your health care providers to obtain any missing records

Completing a comprehensive review of their losses to determine the proper value of their claims

Conducting a complete investigation into their accidents

Consulting with experts in fields such as accident reconstruction or medical care and life-care planning to help determine fault

Negotiating with every party involved in their cases

Organizing and presenting evidence to prove liability and damages

Preparing their cases for court

Providing an understanding of the legal system and how to make it work for you

Working with trusted medical professionals to determine the total value of their clients' cases
Partnering with a personal injury lawyer will not only take a hefty amount of stress off your shoulders during this process but will allow you to rest assured that your case is in the hands of a professional who has your interests and will fight for you.
Types of Damages That Could Be Recovered with a Dekalb County Personal Injury Claim
Even accidents that appear to be minor can cause severe or fatal injuries. Victims of accidents caused by the negligence of another party may be able to recover their damages with a personal injury claim. Possible recoverable damages in Dekalb County, Georgia, can include:
Pain and suffering

Change in lifestyle

Disability

Emotional distress

Funeral costs

In-home rehabilitation

Loss of companionship

Loss of personal enjoyment

Lost wages (both past and future)

Medical expenses (both past and future)

Motor vehicle repairs

Physical therapy

Property damage

Reduced earning capacity

Rental car costs
Accident victims in Georgia may also receive an award for punitive damages in some rare cases. These damages are only awarded in cases where the negligent party was found to be excessively careless and are intended to act as punishment for the negligent party and prevent similar actions in the future.
How Much Does It Cost to Hire a Personal Injury Lawyer in Dekalb County?
Here at Tabbaa Law, we work on what is known as a "contingency fee." When lawyers work on a contingency fee basis, their clients are only required to pay their attorney if they successfully recover compensation for them.
Contingency fee arrangements are only used in cases where money can be claimed, such as in personal injury lawsuits. Rather than having our clients pay us out-of-pocket, we agree to accept a fixed percentage of the compensation we recover for you. This previously agreed-upon fee is automatically deducted from the amount awarded to you in your settlement. If for any reason, your case does not successfully recover compensation for you, you will not be required to pay us anything for the work done on your case.
Contact an Experienced Dekalb County Personal Injury Attorney
The insurance companies may not be on your side, but Tabbaa Law will always work for you. When you choose to partner with our firm, you can rest assured that we will never be afraid to take on aggressive insurance companies and wealthy corporations to get the settlement you deserve for your injuries. Our goal is to help you get your life back on track and running smoothly again.
Attorney Sami Tabbaa is committed to providing justice and helping Georgians injured by the reckless behavior of others. He has helped thousands of personal injury victims and will personally handle your case. For a free, no-obligation review of your Dekalb County personal injury case, call us today at (770) 370-7881 or submit a completed contact form to request more information about your legal options.